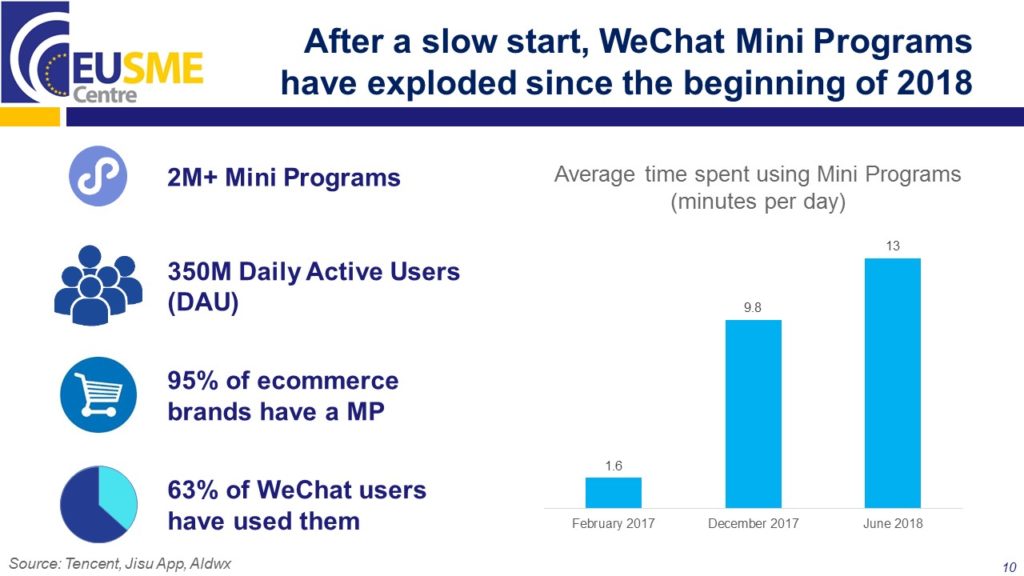 The first step for any business creating a presence on WeChat is to start with a WeChat Official Account. Usually, this also includes applying for a scannable QR code linked to a bank account so that it can receive payments. This makes for a basic WeChat presence.
The next step is to set up a Mini Program, which is like a program which opens within WeChat, all without any action on the part of the user. Mini Programs are very lightweight, and need to be less than 20 megabytes. They are programmed in JavaScript, and when they are closed, they are flushed from memory.
WeChat Mini Programs have become an enormous success, and are WeChat's second huge success after the WeChat Wallet, which was introduced in 2014.
Mini Programs are immensely powerful, which is also their problem. The biggest single issue is security. They are easy to program, and can be cheap, which creates an opportunity for unscrupulous developers to hack into backend infrastructure such as ordering systems. Before Mini Programs took off, all the unscrupulous hackers in China were developing for Windows; there were even hacking schools which would publicly advertise for students. Today, many of them have started programming in Javascript because that is the predominant language for Mini Programs. Today, the security issue is the single biggest challenge for WeChat's management.
ChinaBridge Marketing connects your organization to Chinese customers, in the Chinese language, on China's leading mobile platforms, in real-time.