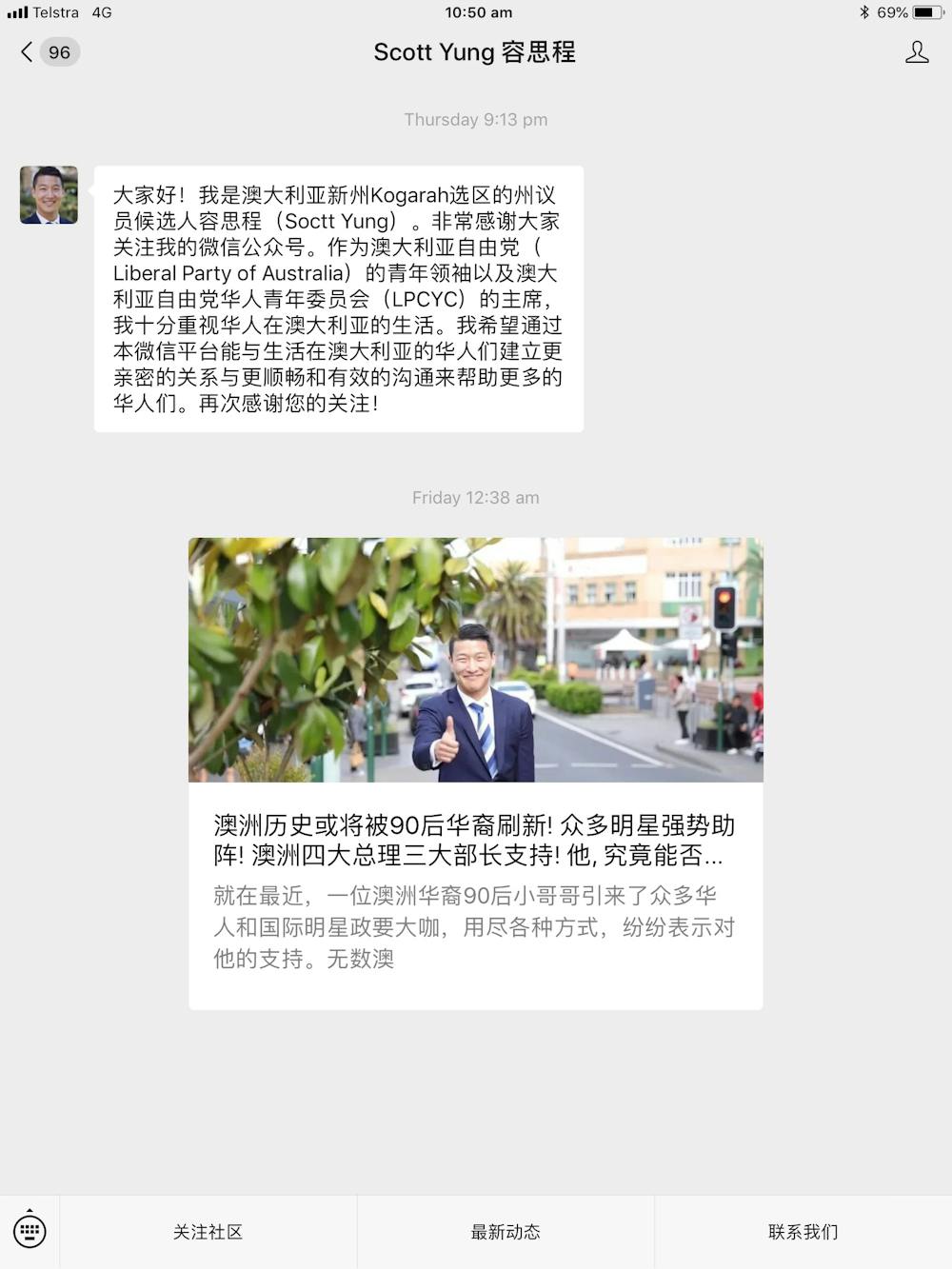 Let's get this straight: Images are more powerful than words, and are ALWAYS more engaging.
The place where people show off where they are, and what they are doing, in WeChat, is in Moments. Anything posted to Moments automatically goes into a feed which goes to their WeChat contact list, which is usually more than 200 people. If you are not familiar with WeChat, think of Moments as WeChat's built-in version of Instagram. This is where each WeChat user can share their photos, videos, audio and text. WeChat Moments is all about sharing experiences. The place where people practice one-upmanship for unique experiences (especially among young women) is on WeChat Moments.
If you are an overseas business which has targeted Chinese on WeChat by taking the first step by setting up a WeChat Official Account, the question you should ask is "What do we have which we can encourage Chinese to share on Moments?" This may be a delicious dish if you own a restaurant, a ride if you are a theme park, a beautiful scene if you have a park, or some thing else.
Not sure? Do a little research and see how people have shared your business's images on Instagram. If your destination is able to capture Instagram attention, there is a good chance it will also work on Moments.
The best thing about Moments is that it is all free; your Chinese visitors are spreading the word for you among their friends by WeChat's version of word-of-mouth. Any ad-man will tell you that at the end of the day, nothing can beat word-of-mouth publicity.
ChinaBridge Marketing helps your organization to deliver its message to Chinese customers, in the Chinese language, on the leading mobile platforms.
Haven't started with WeChat yet? Download the app and connect with me at pdenlinger.